Welcome to your Data Resource Hub
Wouldn't you like to plug into 22 years of ERP and CRM data integration, migration and reporting experience? Or maybe we're the only ones geeking on this stuff. Let our data nerds and happy customers spill the beans, so you can make your business and data run like a well-oiled machine.
DIY your way to better data management
Whether you're busy IT manager, CFO, or a consultant looking to navigate the muddy waters of data integration, migration and reporting, we've got you covered.
Success Stories
Discover how businesses like yours have achieved remarkable success using eOne's ADMaaS platform. Explore their journey and learn from their experiences.
Latest Insights
Stay up-to-date with the latest trends, industry news, and expert insights on app data management. Dive into our blog for valuable perspectives and actionable tips
Comprehensive Knowledge Base
Access our vast collection of articles, tutorials, and FAQs to find answers to your questions and expand your understanding of app data management.
Developer Resources
Empower your development team with our APIs, SDKs, and sample codes. Discover the tools and documentation needed to build seamless integrations
Training
Enhance your skills and expertise with our training resources. Join webinars and access interactive courses to become an app data management pro.
Demo & Events
Participate in our engaging events and demos. Get hands-on experience, learn from industry experts, and stay ahead of the curve.
Feeling stuck? Get the support and guidance you need to help you power through any data challenge
Mid-market companies are like explorers lost in a dense jungle of data. Each department is an island, surrounded by deep rivers of different applications, speaking in tongues that others can't decipher. It's chaotic and frustrating.
That's where eOne comes in. We harmonize, remove the data siloes, and have real people ready to help when you need it.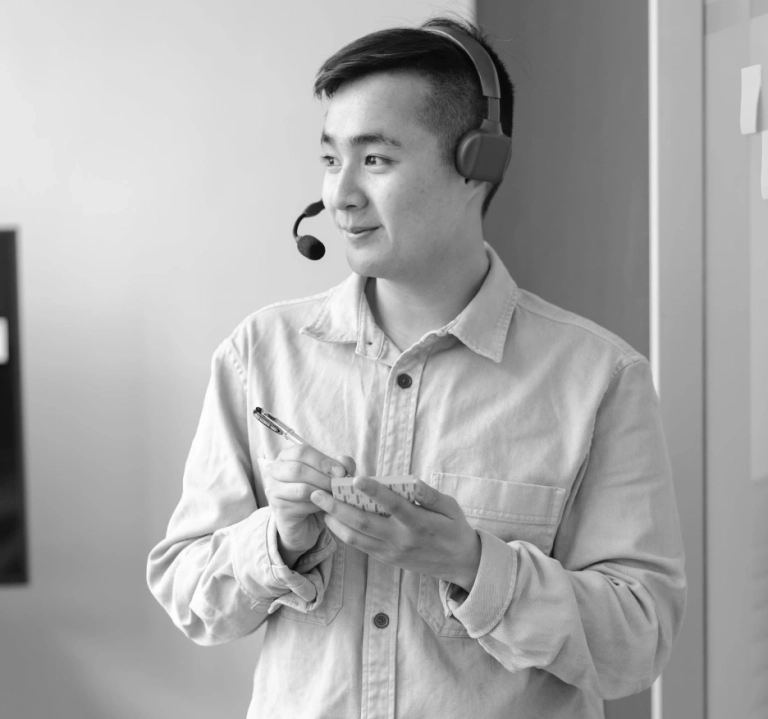 Ask our awesome community or dig deeper
Our "Get Help" page is your go-to spot for all things eOne. Check out more resources, submit a support ticket, or give a shout to our team of dedicated app data management experts.
---
Data language barriers?
Let eOne do the talking.
---