Scaling and growing get easier when your apps speak the same language
Join our rowdy bunch of 350+ resellers and implementation partners, as we make data management cool again. And shout a bold, enthusiastic "Yes!" to any integration and reporting question that comes your way.
Partner programs crosshead
01 Reseller Partners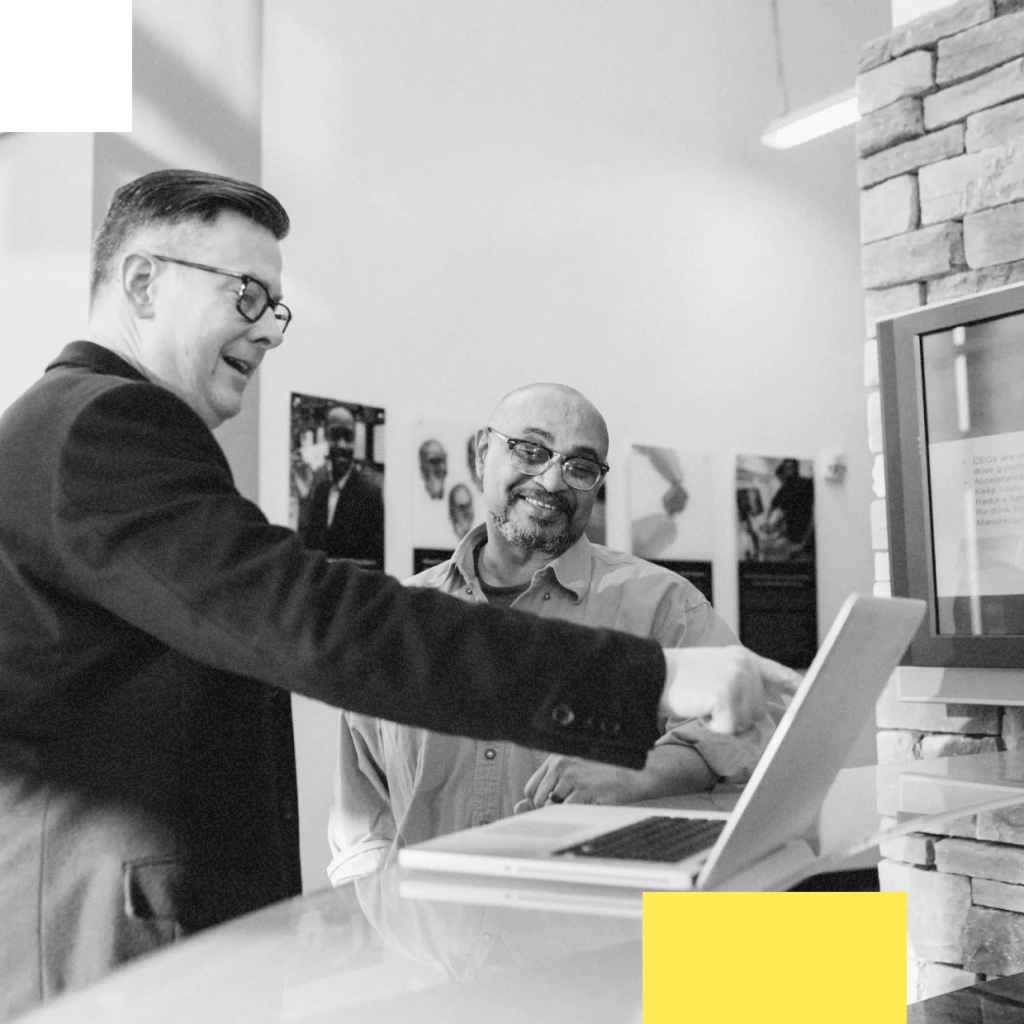 Help your customers DIY their data management and win more accounts
Looking for a way to spice up your mid-market CRM, ERP, or eCommerce solutions? By Partnering as a Reseller, you give your customers the power to build complex Microsoft D365 BC, Netsuite, GP (and more) integrations – without the 2 am calls.
As an eOne Reseller Partner you get:
The highest margins in the industry.
Deliver repeatable and scalable solutions.
Dedicated onboarding and Partner Portal.
Regular account management meetings.
Marketing resources and assets.
02 Referral Partner
Get the most out of your product without extra resources or caffeine-induced late nights
Looking to scale your SaaS business but struggling to build new integration features or handle client billing yourself? As a Referral Partner, you tap into our 22 years of experience building complex custom data integration and visualization solutions.
As an eOne Referral Partner, you can:
Implement advanced reporting options.
Deliver repeatable and scalable solutions.
Integrate to third-party software.
Offer ready connections & templates.
Request assistance from eOne.
Get paid margins on a quarterly basis for your referral (Thank you, btw)!
03 Technology Alliance Partner
Let's lift the weight of development off your shoulders – no gym membership required
Tired of building apps or data connections from scratch? Some of the big names in the industry like Microsoft, Oracle and Zendesk already offloaded those pesky development hours and complex data management tasks to us. Your move.
As an eOne Technology Partner, you can:
Deliver repeatable and scalable solutions.
Fulfill critical integration, migration and reporting requirements that make your product sticky.
Dedicated onboarding and Partner Portal.
Regular account management meetings.
Marketing resources and assets.
Why most of our partners stick around for years
Who says you can't have your cake and eat it too?
As an eOne partner, you can enjoy big-time margins on sales, services, and support packages.
Get a personal trainer for your team, but without the sweat
From initial setup to hitting the ground running, with dedicated onboarding for your teams.
Learn to sell like you're one of us, geekiness included
Learn how we close deals, win new business, and answer every single pre-sale question.
Training so good, your team will bring popcorn
The days of wasting hours Googling for answers or figuring things out on your own are over.
Get things done in your pajamas
Finally a self-service Partner Portal that lets you sell and deliver, no small talk needed.
A squad of data management nerds at the ready
Get our 22 years of integration, migration, and reporting experience on your side.
"Been there, done that"
Your answer to every customer question.

Plug into an easy to use, practically DIY data management ecosystem
Ready, set, close! Boost your sales and get better results for your customers
Get a seat at the table and be the strategic partner your customers need