Dynamics GP Suite – Extender
Extender
Customize and make Dynamics GP fit perfectly.
Capture the custom data you need in Dynamics GP.
Build your extra fields and windows without code.
No need to hire Dexterity developers.
Integrate and report on your Extender data.
Extender Standard
Custom data in GP
Your business is unique and special. And so are your processes.
No two businesses are the same, which means no two implementations of Microsoft Dynamics GP should be the same. Extender is the tool that ensures your Microsoft Dynamics GP implementation fits your business perfectly.
Extender ensures that you can always capture the data you need to capture at the exact time you need it. You can add fields, build extra windows, and brand new data entry screens to Microsoft Dynamics GP all without writing a single line of code.
Trusted & powerful
Can 6,320 GP customers be wrong?
That's how many companies rely on Extender every day to do business their way. Some of those customers use Extender to capture just 3 or 4 business specific data fields while others have built entire mini applications that contain multiple screens and hundreds of fields. If you are storing any data in Excel, Access, or CRM that really should be in Microsoft Dynamics GP, then Extender is your answer. Companies that own Microsoft Dynamics GP own the most flexible ERP in the world – provided they add the Extender module to their solution.
Capture data with ease
Build your own GP windows?
Extender is a tool that allows regular people, who don't know how to write dexterity code, to build brand-new screens within Microsoft Dynamics GP. You do not need a programmer because you can build your own screens in just minutes.
Simply decide which data fields you need to capture. Select the type of data for that field (17 different field types including checkboxes, currency fields, drop-down lists, dates, lookups to other Microsoft Dynamics GP screens, and many more!) and you have built a brand new screen.
Link data, add new screens + more
Build your own mini-application
Extender comes with all the tools needed to connect your new screens together to build your own custom mini-application. You can link from one screen to another, add your new screens to Microsoft Dynamics GP menus, and add all your new fields into SmartList. You can also define fields as required fields that appear in red and bold, and add your fields to Microsoft Dynamics GP reports. Extender turns you into a programmer.
The world is in your hands without writing a line of code.
Extender vs. Traditional Development
01 Fewer risks & faster delivery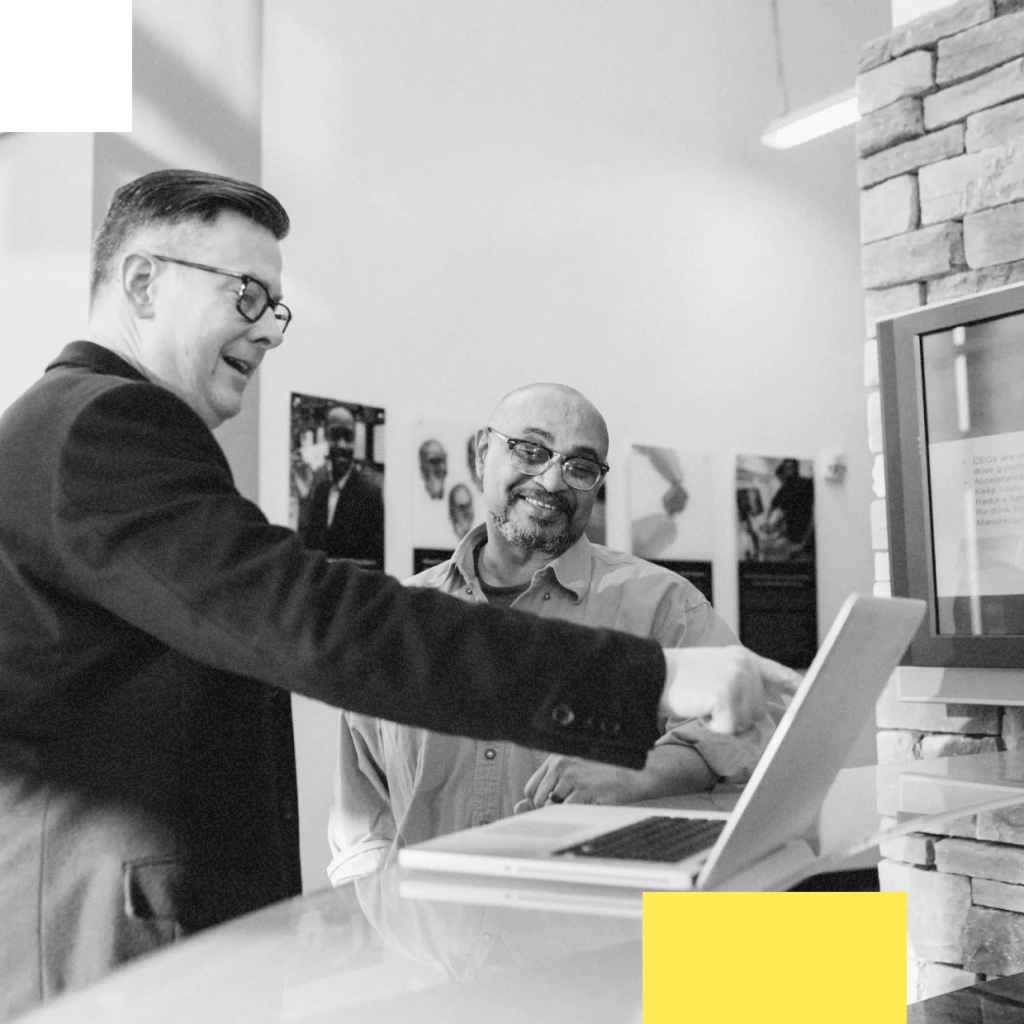 Challenges, solved.
One of the challenges for consultants when reviewing a customer's business requirements is to determine whether they should utilize Extender for their solution or head down the path of traditional development. There are certainly occasions when the best or only option is to engage a programmer. This is the case when you need to fundamentally change an existing Microsoft Dynamics GP process or function or you need to modify existing Microsoft Dynamics GP screens to meet a business need. (Extender never modifies an existing screen but instead builds new screens – in order to maintain a cost-effective upgrade path).
Some good reasons for using Extender:
Develop in a fraction of the time.
Develop for a fraction of the cost.
Complete the screen design of your solution yourself.
Open source avoids IP arguments and makes the logic transferable.
Your new functions look and feel like Microsoft Dynamics GP.
02 Extender Enterprise
Standard vs. Enterprise
Extender Standard and Extender Enterprise have the same table structure and the same ability to build windows, forms, views, menus, etc.
The main differences:
Extender Standard provides the core functionality of adding fields, windows, detail windows, forms, detail forms, and menus to Microsoft Dynamics GP. If your goal is to simply capture additional data and report on it – Extender Standard is your answer.
Extender Enterprise contains all the functionality of Extender Standard but allows you to be clever with how you capture your data and what you do with it.
Logic in Extender Enterprise
| Feature | Extra functionality you get with Extender Enterprise |
| --- | --- |
| Window Logic | Trigger logic code to run when you open, close or move around an Extender window. |
| Form Logic | Trigger logic code to run when you open, close, print, save, or move around an Extender form, a detail form, or a linked form. |
| Process Logic | This is when you want to perform a function on a group of records. This might be calculated commissions on a group of Extender records, or renewing subscriptions etc. |
| GP Logic | Trigger logic code to run when and where you want it within Microsoft Dynamics GP. This is a great alternative to VBA and requires no compiled dictionaries or VBA files. Makes upgrades cheaper and easier. |
| Navigation Lists | Navigations lists are an Extender specific version of building your own search and enquiry screens. They are very cool but note that they are only for Extender specific data. |
| Interfaces | These were very cool configurable integration points into select areas of Microsoft Dynamics GP. Interfaces have primarily been replaced by the more flexible SmartConnect integrations. |
Extender + SmartConnect
Extender Nodes
Importing into Extender
When you install SmartConnect you are also installing the prebuilt set of eConnect nodes for all the main Extender objects. This means that you can import data into forms, windows, details forms, and details windows all within the same map you import regular GP data. Importing into Extender is as simple as importing into any other Microsoft Dynamics GP field or object. There is no other tool that allows you to import data into the Extender objects.
GP automation – inside and out
Do more with your ERP!
The sum of the whole is more than the sum of the parts! When you put SmartConnect to work with Extender and Microsoft Dynamics GP, you end up with the world's most flexible and configurable ERP solution on the planet. That is a big claim but we stand by it.
All without speaking to a programmer
No code solution
All consultants are now able to build solutions that they once had to pass over to developers. Combining SmartConnect and Extender with the rest of GP you end up with a toolset that allows you to do all the following tasks without ever speaking to a software developer:
Build brand new screens without writing code to capture the data you need to capture.
Link multiple new screens together.
Build new menus for access to the new screens.
Add all the data captured automatically into SmartList and SmartView.
Use this new data to create new records, or multiple records anywhere in GP with SmartConnect.
Use the new screens to create new records in Microsoft CRM or any other application.
Populate Extender screens when you save, modify, or update regular Microsoft Dynamics GP screens.
Build inquiry screens.
Import data to your new screens.
Integrate with your Extender data
Plug into an easy-to-use, practically DIY data management ecosystem
Ready, set, close! Boost your efficiency and get better results for your customers.
Get a seat at the table and be the strategic partner your customers need
Adding new Dynamics GP fields, windows, forms, and logic has never been easier.