---
We recently saw the need to expand our support desk and went for a global search for the best support people. We handed our exhaustive list of requirements to a recruitment consultant, and blindly accepted their candidate. While we will persist with little Tobes for a few more weeks I am not sure he will work out long term. If you have any comments about the quality of the support provided from our newest team member then please address it to him personally as he does not take instruction well. On more than one occasion he has burst into tears for no apparent reason.
Little Tobes takes the first call of the day – note the casual office attire at eOne. This looks like a seriously tough call.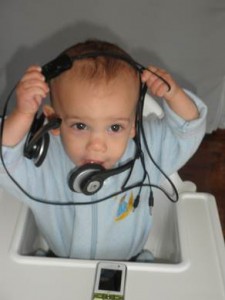 It looks like this could be a tough call to crack – Tobes is going to have to do some research. "Could you please hold the line a moment".
"Too easy. This guy had not even read the new SmartConnect manual. I pointed him to page 68 and he was golden. This support stuff is a piece of pie – what's next." .