Employee Spotlight: Chris Dew, Director of Product Management, Popdock
---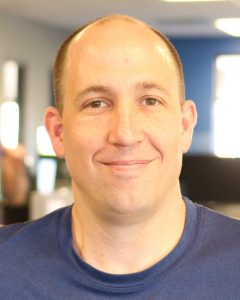 While most of you know Chris Dew has been with our team for a long time, you may not know that he recently took on a new role – Director of Product Management, Popdock. We are thrilled to have Chris leading the charge for Popdock! 
So in case you haven't caught up with Chris in awhile or you haven't had the opportunity to meet him yet, you can get to know him a little bit more below:
What are you most excited about in transitioning to your new role with Popdock?
I love to get feedback from our Partners and Customers on what we need to add to the product. It is especially important since the pace of change in this world is moving so quickly and where people would have one main system they relied on to house data in the past, they now have 3-10+ systems. This would have been accomplished in the past 15-20 years by customization in a CRM system or ERP system but now, best of breed applications have data in many systems. This presents challenges to get at the data if you need to log into 8 systems everyday to get insight into the information for your work processes. Popdock is allowing people to streamline the way they access the "actionable data" in their work and give one dashboard to view and jump into the appropriate system as needed. I love that we are helping people do the impossible by aggregating their data and at the end of the day, going home a little earlier. That is what is truly rewarding, when we hear how Popdock save people an hour every day!!


What are you passionate about outside of work?
Music and Sound Engineering, Church, Disc Golf, Pickleball and any activity my kids are doing!!


What's on your bucket list?
Ride a bicycle up Alpe d'Huez in France, Travel the country in an RV


Any fun(ny) eOne memories from your years here you'd be willing to share?
One of the most fun things we did was creating an office in the bathroom for our returning intern. We were running out of space at that office – is what we told him. His bathroom "office" had a phone, multiple monitors and ethernet running under the door.We put him in there for half an hour before saying "just kidding."


What's playing in your headphones? 
I have a very diverse taste in music so it could be anything at any given time (from Bluegrass to Classical to EDM). Common themes lately would be Lauren Daigle, Hillsong and a bunch of EDM DJ mixes.


Take a few minutes today to drop Chris a line (chris.dew@eonesolutions.com) and say hello. And feel free to fire away with your questions on Popdock. He'd be happy to chat with you!