We think the eOne logo is pretty great and we'd love to share it with you. There are two versions of the logo available for download. The color version and the white version. Please see below for appropriate uses for each of these logos.
While we're happy you've downloaded our branding assets, it's important that the logo is not modified, added to, subtracted from, or altered in any way that would make it inconsistent to the branding guidelines on this page. Examples of misuse include:
NO
Deleting or changing tagline in any way.
NO
Altering the font type of the tagline in any way.
NO
Changing the color scheme of the logo.
NO
The logo must match the color specifications of the eOne brand.
NO
Warping or distorting the logo's original proportions.
Our brand colors are what make the eOne symbol so recognizable. When using the eOne brand assets, please stick to using the following color scheme: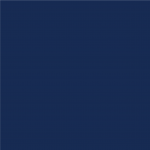 Dark Blue
Web Safe (HEX): #162A53
Pantone (PMS): 295
CMYK: 100 88 37 35
RGB: 22 42 83
HSB: 220° 73% 32%
Red
Web Safe (HEX): #AF272F
Pantone (PMS): 1805
CMYK: 22 97 88 13
RGB: 175 38 46
HSB: 355° 78% 68%
Light Blue
Web Safe (HEX): #3093d0
Pantone (PMS): 3005
CMYK: 74 30 0 0
RGB: 48 147 208
HSB: 201° 76% 81%
Light Gray
Web Safe (HEX): #f2f2f2
Pantone (PMS): 7541
CMYK: 4 3 3 0
RGB: 242 242 242
HSB: 201° 0% 94%
Looking to add eOne to your partner page? This is where you'll find the latest eOne company descriptions in 50 and 100 word lengths.
eOne Solutions is a leading author of innovative solutions for Microsoft Dynamics 365, GP, CRM, and NAV including SmartConnect, SmartView, Extender and Extender Enterprise, SmartList Builder, Flexicoder, Node Builder and SmartPost. Our US and Asia Pacific professional services teams provide support, training and eOne expertise to the partner community to ensure customers achieve superior outcomes. We maintain partnerships with over 500 Microsoft Dynamics resellers and have over 20,000 companies globally using our products. To learn more about eOne's reporting and comprehensive integration toolsets, visit www.eonesolutions.com.
eOne Solutions is the proud creator of SmartConnect, the fastest-growing integration solution for Dynamics 365, Dynamics NAV, Dynamics GP, Dynamics CRM and Salesforce. 
Trusted by over 5,000 companies, SmartConnect provides a highly configurable and scalable integration toolset that allows companies to:
Reduce manual effort and increase automation among their CRM, ERP and best-of-breed cloud applications.

Deliver integrations in a way that is efficient, agile, and cost-effective.

Say yes to very specific business requirements 

without code.
Build your next integration without a developer, and learn more at www.eonesolutions.com.
If you have any questions about the brand assets listed on this page, please contact sales@eonsolutions.com. We are happy to help!