Are you a Saas based company looking to scale your business? Building custom integrations is not an easy task. Partner with eOne to deliver repeatable integrations and effortless custom reporting, with ease.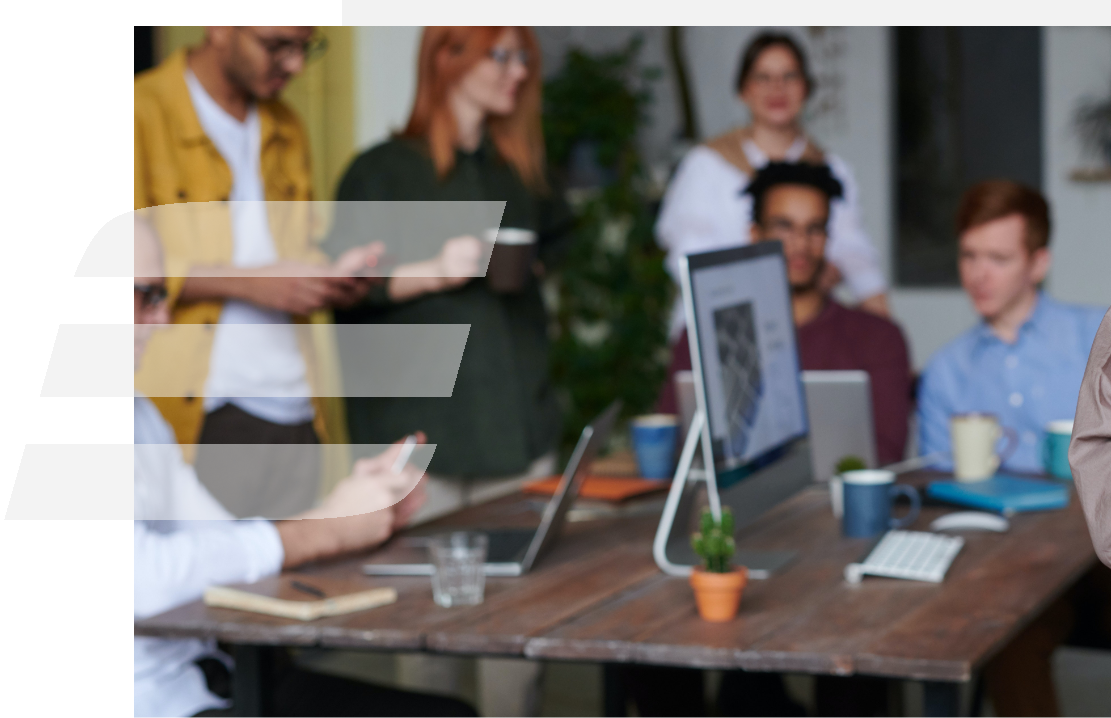 Developed on SmartConnect and Popdock…
Increase the functionality
4 Reasons to
Partner with us
You want a strategic partner who will help build and deliver your integration and reporting solutions
Your customers require more advanced reporting offered by Popdock, including the ability to combine data from multiple sources
You want to offer integration as a service (IaaS) and create a recurring revenue model
3rd Party Integration Software
Your customers require integrations to 3rd party software and you want to harness the power of SmartConnect.com
Things eOne's Partners Deliver
Connections tell SmartConnect and Popdock how to interact with your application. For example, the Salesforce connection defines how SmartConnect reads and writes data from/to Salesforce.
Empower your customers to quickly integrate with everything and report on anything.
Templates are sample integration processes for a specific Source and Destination combination. A template is a great starting point when integrating two systems and can be modified to meet the specific business needs of the customer.
Bring integrations to market faster and complete more projects – no code or developer required.
Custom Apps enable you to take the data from your connector and integrate the list or graph into the applications that your customers use daily.
Provide access to data from any system anywhere and complete important tasks – all from one interface.
Can eOne Solutions team help build our joint offering? Yes, that's a possibility and we'd love to speak to you about it.
Dedicated Partner Manager

Software Licenses

Business Reviews

Monthly or as agreed

Technical Support

4 Hours phone/email support

Sales Support

Partner Margins

Partner Discount on Product Sales, Subscriptions & Renewals
Speak with an eOne representative
Partner Discount on Support, Training, Professional Services
Speak with an eOne representative
Partner Branding & Logo Usage
Partner Portal Access
Partner Presence on eOne Website
Connector & Template Listing
Blog Post
Press Release
Co-Marketing Campaigns
Become an eOne Partner Today
It only takes a few minutes!
With You,
Every Step
of the Way
1
Step 1
Your business is unique and so are your goals. First, you'll talk to your partner manager to create an agreement that fits your company & customers while helping to reach your goals – a partnership tailored for you!
2
Step 2
We're in this together. Next, you'll meet with one of our experienced consultants to scope and build your project. You're a DIY kind of person – no worries, we'll provide all the training and resources you need for success.
3
Step 3
Win deals and create happy customers. Last step, tell the world why you are the best at what you do and deliver on expectations. Our sales, marketing, and support teams are here to help.
Together, we can enhance your products to offer more complete and
versatile technology solutions that create more successful and happier customers.
Connect with More Customers
22,000 companies in 47 countries are benefitting from eOne Solutions software right now!
Join our community of over 280 Implementation and App Partners to increase your visibility and reach.
Next time you're asked
"do you integrate with…?"
Say "Yes, we do!"
Contact us Today – Connect with us!
We'd love to hear about your integration and reporting needs and answer any questions you may have.